3.small simple use coffee maker(coffee maker choosing guidance summery)
Updated: Nov 28, 2019
The overall feature of the device is the possiblity to make a higher level coffee depends on a higher level coffee makng skill. It is easy to get started but hard to master. The basic equipment is a necessary equipment, and others are for improving the quality. This type of equipment requires an extra coffee grinder to grind the coffee.
Hand brew coffee making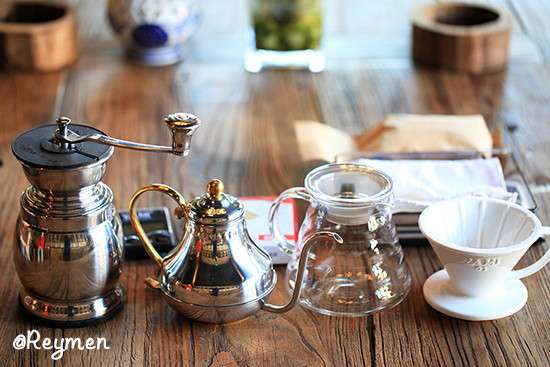 Features: The taste is clear and can restore the original taste of coffee.
Basic equipment required: hand-brew pot, filter paper, filter cup.
Other needs: electronic scale, thermometer, sharing pots, timers, powder screens.
Use experience: need some basic guidance from professionals. Otherwise the tastes coming out are very different. There are many types of hand-brew pots, and there are many super-good-looking hand-brewing pots. The popularity of hand-made coffee is rising. Many coffee shops, including Starbucks have added handle coffee to the menu.
Siphon coffee making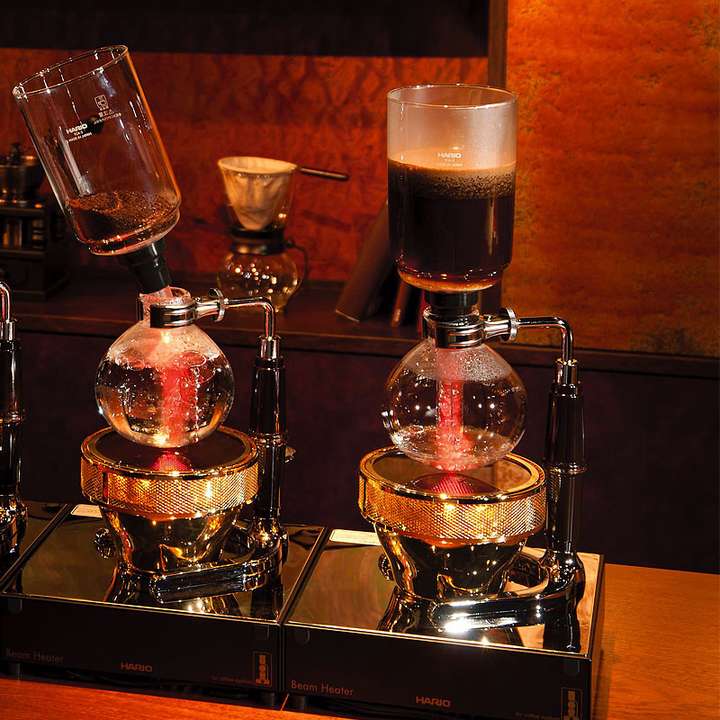 Features: The taste is more mellow. The production process is romatic.
Basic equipment required: siphon pot, heating source, stir bar
Other needs: electronic scales, thermometers, timers
Use experienc: process is like ritual and very interesting. The favorite coffee brewing method in Taiwan and Japan. The whole process of making coffee is very aesthetic. The heating sources are mainly alcohol lamps, gas stoves and halogen lamps. Do not choose alcohol lamps as much as possible, because it's troublesome, dangerous and flame is unstable. The gas stove is the best tool. Not only you can adjust the size of the flame, but also the fire is fierce. Halogen lamps have no visible flames, It's normally for commercial use, besides very beautiful. The picture above is a halogen siphon pot, which is heated by light energy, but the firepower is not as strong as the gas stove.


Moka pot
Features: With pressure during production, and rich flavor.
Basic equipment is required: Mocha pot, heating source.
Other equipment: filter paper, electronic scales, timers.
Use experience: In fact, espresso coffee refers to the coffee made by Mocha pot in early time. The modern coffee making machine is an extension of the Moka pot. But in fact, the Mocha pot cause more damage to the beans, and those who like the thick taste can try it. It's the only coffee utensils that can extract coffee oil in the extraction brewing method. offee oils is not only precious, it also means that you can make latte art.
French press
Features: Super convenient production and general taste.
Need basic equipment: French press pot
Other equipment: electronic scales, timers
Use experience: There is no more convenient way than the pressure pot to make coffee. Also this pot can make tea. The disadvantage is that the extracted coffee need to be transferred out and placed in another container, otherwise it will over extracted. And because the filter mesh is relatively large, so many fine powders can not be filtered. The taste will be more mixed, you can filter it with filter paper according to the figure.
AeroPress coffee maker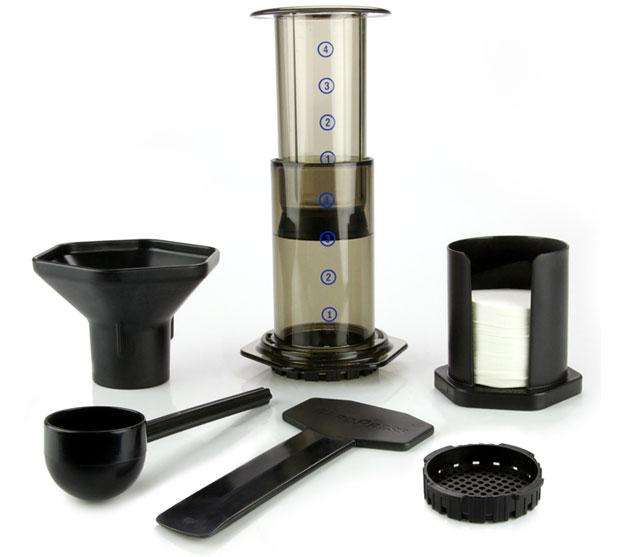 Features: easy to carry, easy to clean, more balanced taste.
Need basic equipment: AeroPress coffee maker, filter paper.
Other equipment: thermometers, electronic scales.
Use experience: Originally this product should belong to the next article, but AeroPress coffee maker is too hot these years. AeroPress coffee maker is very playable, can adjust the water temperature, water ratio, and can also be positive pressure back pressure. The most important thing is that it is beautiful and easy to carry. At the same time as I'm typing, I also drank a cup of AeroPress coffee made by it.